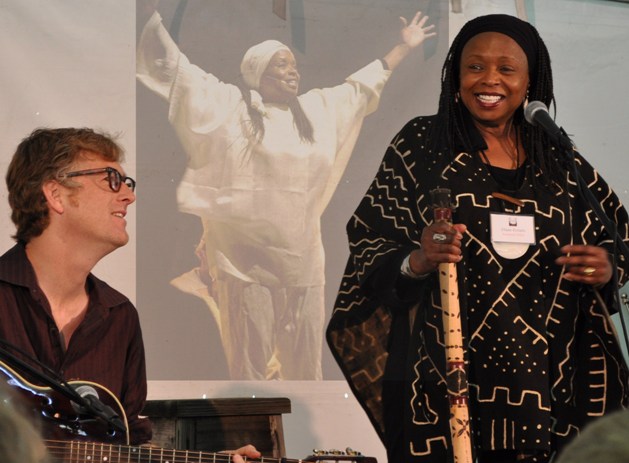 With musical sidekick Erik Pearson
WHO SAYS YOU CAN'T GO HOME AGAIN
Listen to Diane recount returning to her ancestral home in Louisiana
on Public Radio's Environmental News Magazine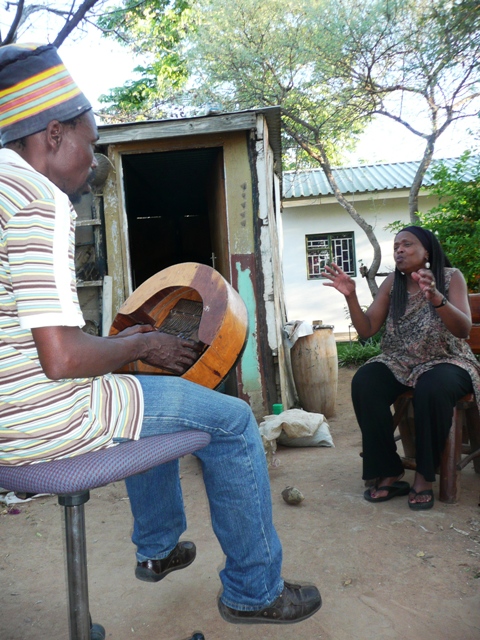 Diane tellin with friend in Botswana

"YOUR PARTICIPATION HELPED TO CREATE A TRULY
MEMORABLE OCCASION FOR ME"
President Bill Clinton
ONE WOMAN SHOW
"SAPELO..A CULTURAL BLOCKBUSTER"
San Francisco Chronicle
"HER TALES NEVER FAIL TO TURN HEADS"
Miami Herald
"YOU BLEW OUR SOCKS OFF. THE PERFORMANCE
YOU AND ERIK GAVE WAS INCREDIBLE."
Michael Sweeney-Mayor, Hayward, CA
"WHEN YOU LEAVE ONE OF HER CONCERTS, YOU LEAVE WITH A SMILE ON YOUR FACE & AN INNER LIGHT THAT SHINES JUST A LITTLE BRIGHTER. "
Brian Bemel-Village of Tales Storytelling Festival